Goodreads Monday is hosted by Lauren's Page Turners and all you need to do is show off a book from your TBR that you're excited to read!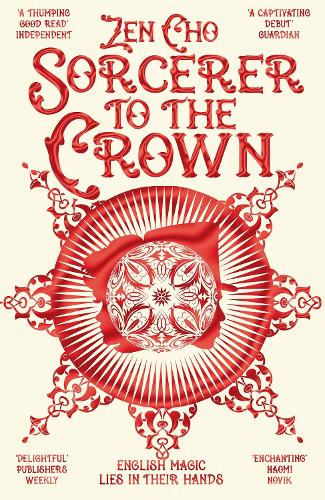 This was gifted to me by my uncle and since then I've heard some really good things about Zen Cho and Black Water Sister, which is another one of her books. I'm excited to delve into this fantasy world and see what I think of her as a writer!! Check out the synopsis below:
Magic and mayhem collide with the British elite in this whimsical and sparkling debut.
At his wit's end, Zacharias Wythe, freed slave, eminently proficient magician, and Sorcerer Royal of the Unnatural Philosophers—one of the most respected organizations throughout all of Britain—ventures to the border of Fairyland to discover why England's magical stocks are drying up.
But when his adventure brings him in contact with a most unusual comrade, a woman with immense power and an unfathomable gift, he sets on a path which will alter the nature of sorcery in all of Britain—and the world at large…
Have you read Sorcerer to the Crown? Or anything by Zen Cho? Please let me know what you thought! I need more opinions on her books!!