Okay so I NEED to pare back on my tbrs! I massively failed with my August tbr to the point where the books ended up back on the shelf before the end of the month! (okay I can't lie, it was before week 3 even started). On top of this my life is a *lot* right now and unfortunately I need to prioritise things other than reading.
So speaking of which, let's get into my not-as-big-as-usual tbr!
First up we have the buzzwordathon prompt which is "dark" and because ya girl needs a fucking break, I'm not going for that in the title of a book. My original plan had been to pick up The Devil and the Dark Water by Stuart Turton, but I'm going to push that back to my October tbr. If I have time (ha!) then I'll happily squeeze it in but it's not in my plans. Instead I'm linking it to a book with a mainly black cover.
And that is Double Crossed by Malorie Blackman
This is the fourth book in the Noughts and Crosses series which starts out by following Sephie and Callum. A Black girl and a white boy, in a world where whites are considered inferior.
Malorie Blackman covers so many important real world topics in the setting of this reversal of our world.
Of course by book 4 the plot has moved on slightly, and I don't want to spoil anything so I'm not giving it here. But I'm excited (and nervous because these are heartbreaking) to read this book!
Highlight here for tws:
Next up is a book I've been wanting to read for a decade and that's Cathy's Book by Stewart, Weismann and Brigg.
I picked up books 2 and 3 in the series in the US many moons ago, not knowing that I didn't have the first book. It's taken this long for me to be able to get my hands on a copy of book 1 and I'm excited to finally dive in!
Multi-media formatted with notes and clue and doodles and phone numbers and yes. I'm excited for this contemporary, YA mystery!
Highlight here for tws:
Book three for September is Paradox Lost by George Mann, a Doctor Who book.
I've had this little box set of three books for about 4 years now, after my mum gifted me them one Christmas. I've read the other two books in the set so I thought it was about time for me to delve into the last one!
In this one there's a mystery that has spanned a thousand years, and the Doctor is the only one who can solve it and who can save the planet.
Nothing new there then!
Highlight here for tws: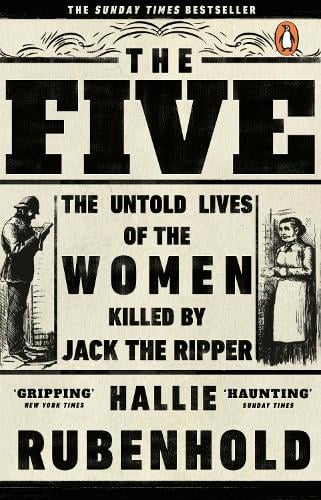 And last but by no means least! The Five by Hallie Rubenhold
This is the only non-fiction book on my tbr, and Rubenhold, a historian, delves into the lives of the five women who were murdered by Jack the Ripper, but who society doesn't know.
I'm really looking forward to this, macabre as it may sound. I'm hoping that it's going to be utterly engrossing and highly educational. I can't wait to learn more about these women who had their lives ripped from them and who have been forgotten by time and society.
It's one I've been seeing everywhere online so fingers crossed I love it!
Highlight here for tws:
I had been hoping to take part in G from Book Roasts Magical Readathon this month. As well as Becca's Bookopolathon. But it just wasn't to be. Maybe next time! And maybe for the magical readathon I can give myself a deadline extension and carry it out in October/Novermber??? 😉
Let me know what books you're hoping to read in the month of September and whether you're taking part in any readathons!!!